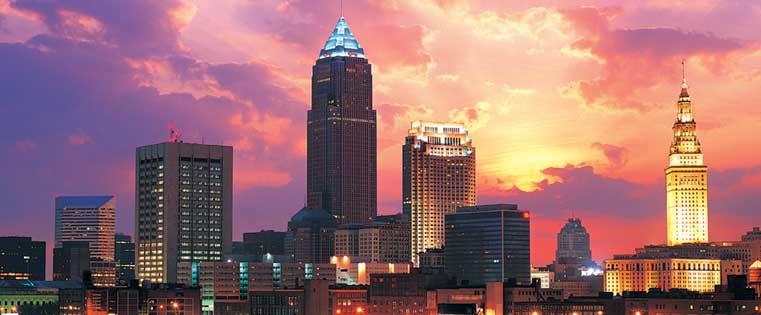 In order to strengthen our commercial vendor team we have added one new member to the commercial vendor finance team and promoted two KEF executives. The growth and strategic positioning of the Key Equipment Finance team will help vendor partners increase efficiencies and enhance overall profitability by incorporating a solution-based approach to equipment financing.
David Lempko has been promoted to senior vice president, strategic growth accounts for the technology segment. Lempko was named senior vice president and middle market sales director at Key Equipment Finance in 2017, shortly after KeyCorp acquired First Niagara, where he served as president of the equipment finance division. In his new role, Lempko will lead origination of new business and relationship management for strategic programs with significant growth potential in Key Equipment Finance's technology finance segment.
Shawn Arnone has also been promoted to senior vice president, major accounts for the technology segment. Having previously served as vice president, wholesale sales leader for the technology team, Arnone was responsible for overseeing all department activities with established vendor programs. In his new position, he will lead the origination of new business and relationship management for programs with major technology providers.
Doug Nielsen has joined Key Equipment Finance as senior vice president of business development for the company's vendor finance team. In this role, Nielsen will be responsible for leading vendor business development and program management, which includes setting strategic direction and managing five business development sales executives for both Key Equipment Finance and Key Government Finance. Nielsen has 30 years of experience in senior management, business development and sales within the equipment finance industry.
"Vendor finance is a critical component of Key Equipment Finance's overall business strategy, and we have been methodical in selecting a team that can most effectively deliver our products and solutions to current and prospective clients in this market," said Loren Hill, senior vice president, commercial vendor, Key Equipment Finance. "All three individuals have demonstrated extreme success in a variety of financial services positions, and we have developed an entire business strategy around enhancing the value we bring to our clients."
Key Equipment Finance is focused on meeting the requirements of both established and emerging vendors, and in supporting their clients whether they are commercial or government entities. By further defining its vendor finance business units, the company will be better equipped to provide specific solutions for vendor partners to operate more efficiently and profitably, while enhancing the customer experience.
"We want to have the ability to develop a customized approach based on the short-and long-term goals of each vendor partner," said Hill. "We are committed to providing forward-thinking financing solutions to help meet the changing needs of our clients. I'm excited to have the right team in place to deliver our portfolio of financing solutions that are now more focused than ever before."